See all upcoming classes here: https://gardens.charlotte.edu/events-calendar/ (classes marked with a * are eligible for CNPS credit)
Congrats to our Spring 2022 Graduates! For a full list of CNPS graduates, click here.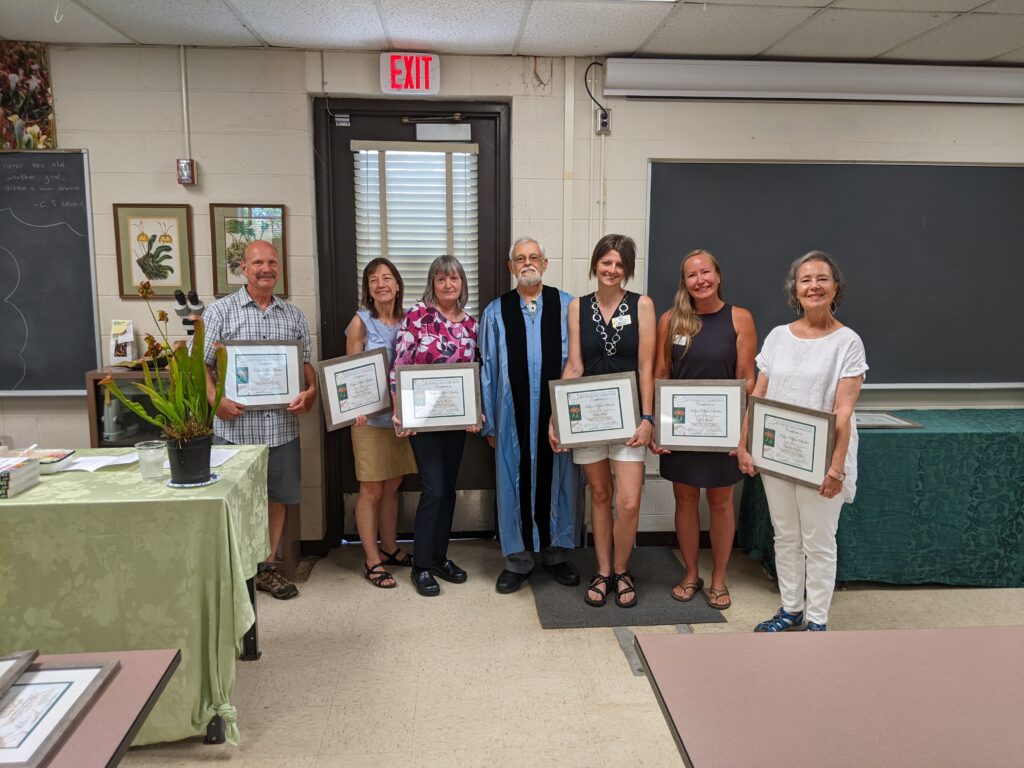 ABOUT THE CNPS PROGRAM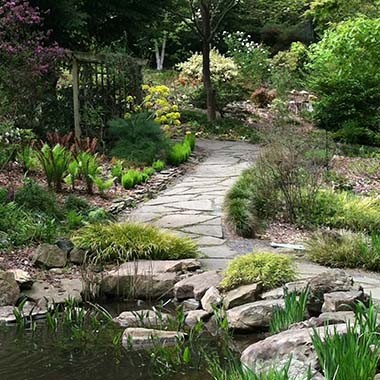 The Certificate in Native Plant Studies is designed specifically for community members interested in the diversity and use of native plants of the Carolinas.
(CNPS) was founded in 2009 by Dr. Larry Mellichamp, Director Emeritus of the UNC Charlotte Botanical Gardens. It was one of the first such programs in the Southeast, offering a challenging curriculum focused on the knowledge and cultivation of native plants.
CNPS Mission:
To offer intensive classes, taught by professional botanists, horticulturalists, and gardeners, which inspire an appreciation and understanding of native plants, including identification, ecology, habitat requirements, and use in home landscape gardening.
Benefits:
The knowledge gained from the CNPS curriculum can be applied practically whether the certificate holder is a professional gardener, landscaper, botanist, botanical artist, conservationist, amateur naturalist, or home gardener.
Upon completing the core class Basic Botany, students will receive a complimentary one-year membership to the North Carolina Native Plant Society.
Requirements:
Enrollment in the Certificate in Native Plant Studies program is simple. Once you have taken a class, you are enrolled in the program! (Classes available for registration are below)
To receive a Certificate in Native Plant Studies, you must have successfully completed 100 hours (contact hours) of Native Plant Studies Classes offered at UNC Charlotte Botanical Gardens. There is one required core class: Basic Botany. We recommend that this class is taken early in a student's CNPS experience as it provides foundational terminology and concepts that will be discussed in other classes, however you are not required to complete Basic Botany before taking any other CNPS classes.
In addition to the 100 hours, students are required to participate in 2 CNPS Field Trips which enable the students to put their knowledge to the test, and volunteer a total of 30 hours in native-plant related efforts. Download the Volunteer Service Log here.
For more information on the list of classes we offer annually and periodically and our instructors, please feel free to download our brochure:
Certificate in Native Plant Studies Brochure

FAQ's
Enrollment in the CNPS Program is not required to take individual classes.
There is no enrollment fee for the Certificate in Native Plant Studies Program. Once you register for a class, you are registered in the program.
There is no time limit on completion of the certificate. Some students complete in a year while others take classes when they can and have completed in 8 years. You set the pace!
We do not offer credit from classes taken at other gardens or institutions as each program sets their own requirements for the course of study.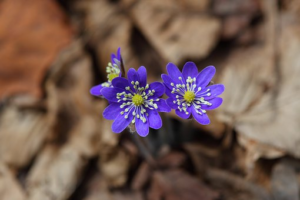 We are tremendously pleased and proud of the continued interest this program garners not only from the public but from other botanic gardens and universities in the Southeast, which now have instituted similar programs. Thank you for your interest and participation in our Certificate in Native Plant Studies!
See all upcoming classes here: https://gardens.charlotte.edu/events-calendar/ (classes marked with a * are eligible for CNPS credit)
Registration
---
There are two ways to register* for courses, depending on how you wish to pay.
1. Online by charge. The entire registration and payment process is accomplished on our online store. Register and pay online here. You will receive an automatic confirmation of your payment (if not, please email Amy). You will also receive an email from Amy with class and parking details approximately 5 days prior to the start of class.
2. By check. These registrations will be processed in a first-emailed, first-paid-basis. If you prefer to pay with a check, please email Amy, who will let you know about spaces available in any given course. AmyTipton@uncc.edu
*Before you register, please read our cancellation and refund policies carefully.
Cancellation Policy: Cancellations must be submitted 21 days prior to the start date of the class for a full refund (only available if paid by credit card) or a full credit towards a future course (if paid by check). Otherwise, we will deduct a 25% cancellation fee. Cancellations made during the 72 hours prior to the starting date of the class will not receive credit or refund. Credits do not have an expiration date.
Refund Process: We are able to issue refunds only on payments made through our online storefront. Cancellations on courses paid by check receive credit towards future purchases according to the cancellation policy restrictions.
Thank you!
2022 Archive
Basic Botany
Advanced Botany
Native Wildflower ID
Wildlife Gardening: Songbirds and Terrestrials
Sustainable Gardening
What's Wrong with My Plant?
Bird ID
Bird Nest and Egg ID
Basic Ecology
Plant Propagation
Summer Perennials and Grasses
Fern ID
2021 Archive
Online class with optional field trip: Native Shrub Identification
Online class with optional field trip: Mushroom Identification
Online class with optional field trip: Native Tree Identification
Online Class: Basic Botany
Online Class: Botanical Watercolor: Effective Color Mixing
Online/hybrid class: Insect ID and ecology
Online Class: Carnivorous Plant ID Bog Ecology and Bog Gardens
Online Class: Smart Native Landscape Design
Online Class: Botanical Drawing II (Capturing Details)
Online Class: What's Wrong with My Plant? (3-part series)
Online Class: Bird ID (optional in-person field trip)
Online Series: Sustainable Gardens (6-part series with certification)
Online Class: Vegetable Gardens: Summer (Warm-Season) Vegetables
Online Class: Native Wildflower ID (optional in-person field trip)
Online Class: Basic Ecology
Online Class: Advanced Botany
Online class: Wildlife Gardening: Songbirds and Terrestrials
Online Class: Basic Botany
2020 Archive
Online Class: Preparing your Gardens and Containers for Winter
Online Class and Field Trip: Native Tree ID
Online Class and Field Trip: Native Shrub Identification
Online Class: Wildlife Gardening, Instructor Judy Walker
Online Class: Bird ID, Instructor: Judy Walker
Online Class – What's Wrong With My Plant? Abiotic and Insects *CNPS Credit: 3 hours
Instructor: Jeff Gillman, Ph.D Horticulture, MS Entomology, Director UNC Charlotte Botanical Gardens
Botanical Drawing: Flower Portraits in Pencil: Online Class *CNPS Credit: 3 hours
Instructor: Amy Tipton, UNC Charlotte Botanical Gardens' Assistant Director BFA Drawing, MFA Printmaking, MS Botany
Botanical Drawing : Capturing Details: Online Class CNPS Credit: 3 hours
Instructor: Amy Tipton, UNC Charlotte Botanical Gardens' Assistant Director BFA Drawing, MFA Printmaking, MS Botany
Basic Ecology
Instructor: Carrie DeJaco, Ph.D. in Ecology and Evolutionary Biology
Basic Botany
Instructor: Dr. Larry Mellichamp, Ph D. Director Emeritus UNC Charlotte Botanical Gardens
Co-Instructor: Paula Gross, Former Associate Director UNC Charlotte Botanical Gardens
2019 Archive
Native Shrub Identification and Use – 6 Credit Hours
Instructor: Ed Davis, UNC Charlotte Botanical Gardens Horticultural Supervisor and Landscape Architect
Native Tree Field Trip – 3 Credit Hours
Lake Norman State Park
Native Tree Identification – 6 Credit Hours
Instructor: Amy Tipton, UNC Charlotte Botanical Gardens' Assistant Director
Mushroom Identification – 6 Credit Hours
Instructor: Dr. Larry Mellichamp, PhD. Director Emeritus, UNC Charlotte Botanical Gardens
What's Wrong With My Plant? Abiotic and Weeds – 3 Credit hours
Instructor: Jeff Gillman, Director, UNC Charlotte Botanical Gardens
What's Wrong With My Plant? Insects and Disease – 3 Credit hours
Instructor: Jeff Gillman, Director, UNC Charlotte Botanical Gardens
Propagation – 6 Credit hours
Instructor: Jeff Gillman, Director, UNC Charlotte Botanical Gardens
Bird Identification – 6 credit hours
Instructor: Judith Walker, Mecklenburg Audubon Society
Wildlife Gardening: Songbirds and Terrestrials – 3 Credit hours
Instructor: Judith Walker, Mecklenburg Audubon Society
Fern Identification – 6 credit hours
Instructor: Dr. Larry Mellichamp, PhD. Director Emeritus, UNC Charlotte Botanical Gardens
Soils: Composition, Chemistry, and Fauna – 10 credit hours
Composition and Chemistry: Dr. Mellichamp, PhD, Director Emeritus, UNC Charlotte Botanical Gardens
Mycorrhizae: Debbie Langsam, PhD Mycology; retired faculty, UNC Charlotte Biology
Micro-fauna: Denise Furr, Adjunct Curator of Malacology, Schiele Museum of Natural History
Insect ID and Ecology – 10 credit hours
Instructor: Jeff Gillman, Director, UNC Charlotte Botanical Gardens
Botanical Watercolor 1 – 3 credit hours
Instructor: Amy Tipton, UNC Charlotte Botanical Gardens' Assistant Director, BFA Drawing, MS Botany
Botanical Drawing 1 – 3 credit hours
Instructor: Amy Tipton, UNC Charlotte Botanical Gardens' Assistant Director, BFA Drawing, MS Botany
Sustainable Gardening – 12 credit hours
Instructor, Don Boekelheide, Instructor, Landscape for Life
Wildflower Identification – 6 credit hours
Saturday, April 6 Instructor, Paula Gross, Former Associate Director, UNC Charlotte Botanical Gardens
Advanced Botany – 9 credit hours
March 30 – 31 Instructor: Dr. Larry Mellichamp, PhD. Director Emeritus, UNC Charlotte Botanical Gardens
Smart Landscape Design – 6 credit hours
Saturday, March 23 9 – 3:30 pm Instructor: Ed Davis, UNC Charlotte Botanical Gardens Horticultural Supervisor and Landscape Architect
Basic Botany – 10 credit hours
Saturday, February 2, 3 Instructor: Dr. Larry Mellichamp, PhD. Director Emeritus, UNC Charlotte Botanical Gardens
_______________________________