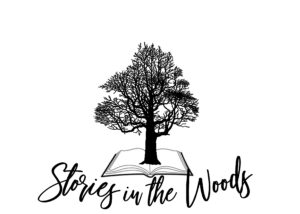 Upcoming Dates:
This program is PAUSED for the Summer! Polly's Garden's little library is always open during daylight hours for little readers to visit on their own!
Sunday, September 11, 2022; 2-3 p.m.
Sunday, October 16, 2022; 2-3 p.m.
Sunday, November 13, 2022; 2-3 p.m.
Sunday, December 4, 2022; 2-3 p.m.
About Stories in the Woods: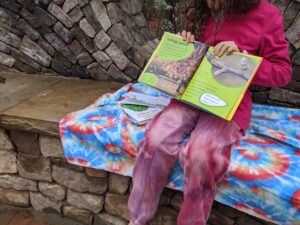 Do you love when stories take you on adventures? Imagine listening to these stories surrounded by the beautiful woods at the UNC Charlotte Botanical Gardens!
Join us as we gather to share picture books! Children are encouraged to bring their own nature-themed picture books to share with the group. Children can reserve a spot on the sign in sheet, open-mic style, to read or tell their stories with the group. If we run out of time, we can move any one left on the list to the top of the list for the next month!
Bring your cozy blankets and prepare to be transported! Children must be accompanied by an adult caregiver for the duration of the event.
Meet at Polly's Garden (entrance on Mary Alexander Road, across the traffic circle from East Deck 1, visitor parking deck)
Parking options on the weekends include any unmarked parking space on campus. We recommend East Deck or Lot 5.
This is a free program for families. Donations are welcome!
Questions? Contact botanicalgardens@uncc.edu.