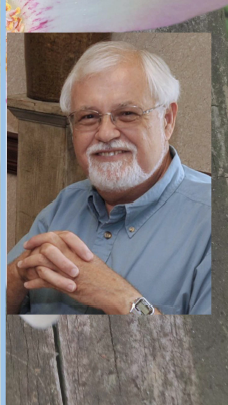 A public memorial service for Dr. Larry Mellichamp will take place on Sunday October 30, at 2 pm beginning in the Van Landingham Glen of the UNC Charlotte Botanical Gardens, where he dedicated 39 years of his life as the Gardens' Director.

As was his wish, the Memorial will showcase the Gardens, a lasting testament to his passion … sharing the world of plants with people.

Audrey Mellichamp has requested that every guest bring a small palm stone or pebble and walk silently during the Memorial' s procession. At the end of the procession, after words of remembrance in the Mellichamp Native Terrace, the stones will be stacked to form a memorial cairn. These stones will later be transferred to the Mellichamps' home garden.

Families who attend are encouraged to bring any children under the age of 12 to the McMillan Greenhouse for an alternate activity while the adults participate in the procession. All guests are invited to a public Open House at the McMillan Greenhouse immediately following the event.
Free parking will be available in East Deck 1 (visitor parking). Accessible sidewalks lead from the deck to the Bonnie Cone Entrance of the Van Landingham Glen, where guests will gather. Guests are asked to arrive no later than 1 :45 pm.

Attendees should dress casually and wear comfortable walking shoes for this gentle autumn hike. This event will take place rain or shine, but will be rescheduled to Sunday, November 6 at 2 pm if there are threats of high winds or lightning (updates will be posted on gardens.charlotte.edu as needed). There are no bathrooms in the Gardens. However, the public bathrooms in McMillan Greenhouse will be open before, during, and after the event.

Guests may select to walk along one of three rated paths, varying in flatness, width, and slope. Wheelchair users and other guests unable to join this portion of the memorial are encouraged to contact botanicalgardens@uncc.edu by Monday, October 24 for accommodations to participate in other portions of the event.
You can read more about Dr. Mellichamp's service to the University and the botanical world in his obituary.