Photography and Ceremony Policies
---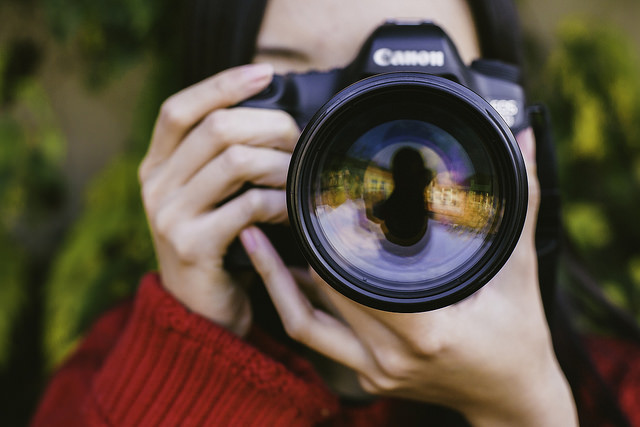 If any of the following describe you or your group, please follow the instructions below:
A professional photographer
Charging for photo services
A photography association or meetup group
You plan to lead a class (non-university)
Instructions for photographers:
Register by filling out this form. Registration must occur at least two business days before the photography session.
Provide a $50 donation for shoots including less than 7 people or $100 for shoots including more than 7 people. You may also purchase a photography membership for $150 (see below). This must be paid with credit card payment using the link provided in the approval letter (assuming the shoot is approved). If you cannot pay using a credit card please note this in the addition questions section of the request form and other arrangement can be made.
If your shoot is approved you will receive an email granting you permission to photograph on the premises. Bring this e-mail with you. Portrait photographers without this e-mail as evidence of registration will be asked to leave. Portrait photographers with a current Supporting Membership are issued annual tags allowing them to shoot although registration is still strongly encouraged.
Follow all policies outlined below.

Photographers, subjects and equipment must remain on the paths at all times. This means you may not walk into beds, onto shrubs, trees, rocks, or any water features.
NO GLITTER or other materials should be left in the Gardens.
Leave the Gardens undisturbed. Do not pick flowers and/or plants, or move, or alter irrigation, signs, labels or other equipment.
No Nudity, Lingerie, Swimwear, or inappropriately revealing attire is permitted in the Gardens.

Be aware that if you are violating the rules above you will be asked to leave.
Please write checks to: "UNCC Gardens" and mail to: Jeff Gillman, McMillan Greenhouse, 9201 University City Blvd., Charlotte, NC 28223.If you have any questions or need clarification, please contact April at afaucet5@uncc.edu or call 704-687-0721.
Unregistered groups and photographers may be asked to leave.

If you are photographing casually (not as described above), you must follow all etiquette rules, but no fee or registration is required. Enjoy the gardens!
Supporting Photographer Membership
---
We now have a supporting photographer membership available. This annual membership is a great option for photographers that shoot often in the Gardens. For more information, click here.
Ceremony Policies
---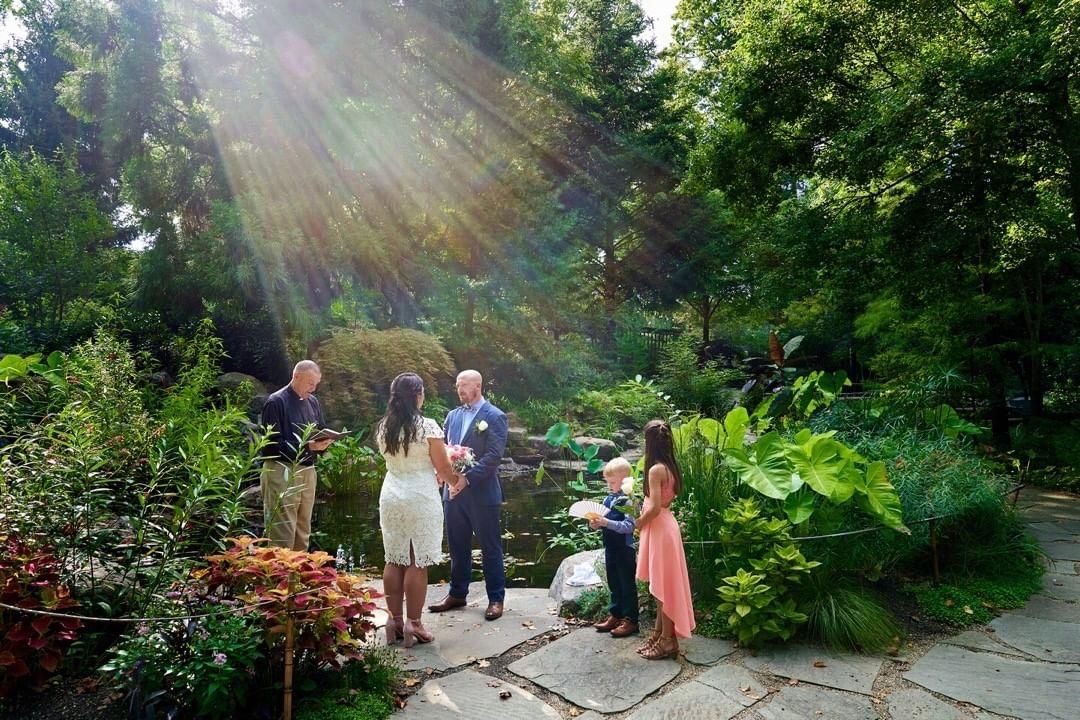 The Botanical Gardens are a place of beauty and inspiration, naturally attractive to those seeking a serene spot for ceremonies. However, the access and design of the gardens does not lend itself to large gatherings and so permission for ceremonies is limited.
All of the photography policies listed above apply for ceremonies, as well as some additional guidelines below. Please read through both carefully and if you believe your ceremony fits within these guidelines, you may use this form to request use of a spot in the gardens for a small, informal ceremony.
Ceremonies are limited to a maximum of 18 people (guests and participants).
Areas may not be roped-off or reserved and visitors may be present and nearby during your ceremony.
There is no electricity, water fountains, seating (other than scattered benches), or restrooms in the gardens.
All etiquette rules apply, including remaining on the paths, not leaving any materials (i.e. no glitter or balloons) in the garden, and not restricting the ability of other visitors to navigate the gardens.
At least 10 days advance notice and payment of $250 donation is required (see mailing info under photography policies).
If you have any questions or need clarification, please contact April at afaucet5@uncc.edu or call 704-687-0721.
University Policies
---
Minors must be accompanied by a permitted adult. Read and follow UNC Charlotte's "Minors on Campus" policy.
Damaging university property is prohibited. Read and follow UNC Charlotte's "Control and Management of University…Property" and "Violation of University Policy."
Walk your dog within campus regulations. Read the UNC Charlotte policy "Animals on Campus" policy.
Local Outdoor Ceremony Venues
---
If UNC Charlotte Botanical Gardens does not fit your event needs, view our recommendations for other outdoor garden sites in Charlotte that host weddings and other events:
Historic Rosedale Plantation
3427 N. Tryon Street, Charlotte, NC 28206
704-335-0325
Daniel Stowe Botanical Garden
6500 South New Hope Road, Belmont, NC 28012
704-829-1258
The Van Landingham Estate
2010 The Plaza, Charlotte, NC 28205
704-334-8909
The Betty Little House (Charlotte Council of Garden Clubs)
1820 East Seventh Street, Charlotte, NC 28204; 704-375-4373
The Nancy Reid House (Matthews Women's Club)
134 W. John Street, Matthews, NC 28105; 704-849-7368
St. Mary's Chapel
1129 E. 3rd Street, Charlotte, NC
704-333-1235
Or check out the new on-campus venue, the UNC Charlotte Marriott Hotel and Conference Center for ceremonies and special event!
UNC Charlotte Marriott Hotel and Conference Center
9041 Robert D Snyder Road, Charlotte, North Carolina 28262
704-978-8000